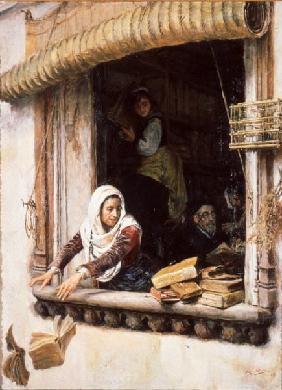 I sell my books on a private basis. The following kinds of publications are available:
books with an ISBN
book series
specialized journals with an ISSN, each over some period
articles and, in general, material that was never on the book market – grey literature, offprints, xerocopies and the like. Such material may be asked for as an addition to a book order.
These catalogs will be updated periodically. More items will be listed in the future, but sold items will drop from the list.
Many bibliographical references indicate the edition or reprint of the item in question. Its publication year appears at the start of the reference. At the end, the sequential number of this edition may be mentioned. After it, other editions and even translations may be mentioned; such information does not relate to the item on offer.
The material is sold at a symbolic price (to guarantee proper use of this offer).
Conditions for purchase are as follows:
The books are in different conditions. Most are unused. Some are used and may even contain dedications or manual glosses. Less than 1% are xerocopies or pdf files. None have any serious damage. Given that

unused books are worth 100% of their retail price
used books may be worth down to 50% that price
all are here sold at 10% of the retail price

differences in the degree of conservation have no effect on my price.
Each book is sold at 10% of the retail price. The latter is the first ascertainable price by passing through the following preference hierarchy:

publisher's current retail price
original retail price
current antiquarian's price for an unused copy
value estimated in analogy to similar publications.

The client may ascertain the price by the same criteria and calculate my price for himself and/or may ask me to do so.
Shipping costs will be charged as follows:

The limiting value of the set of books in a parcel to be sent to an address in

Germany is 100 €
the European Union is 200 €
outside the European Union is 1000 €.

No shipment costs will be charged for a parcel above the limiting value.
The complete shipment costs will be charged for a parcel below the limiting value.

Steps are as follows:

The client sends his order to the address christian ☯ christianlehmann.eu. (Just copy the bibliographical references from this website into your message.)
I confirm availabity, quote the individual prices and the total price for the parcel and indicate my bank coordinates.
The client transfers the sum.
I send a parcel with the books to the address indicated to me.
---
Should you be the author or donator of any of the works listed, don't feel offended by my selling it. The main purpose of this sale is that the work be read by more people instead of being thrown away by my heirs.